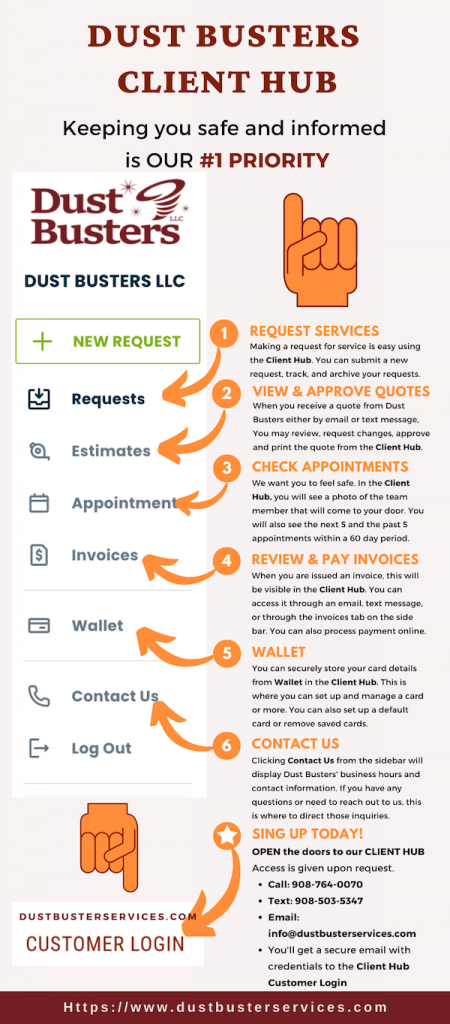 We love to make things easier for our clients. Keeping you safe and informed is our number 1 priority. For this reason, we are always looking for ways to innovate. As a client of Dust Busters you will have access to our Client Hub. You may use it to request service, review/approve estimates, request changes, make payments, keep a record of the work we have done for you, and much more.
With so much going on these days, you probably have many urgent things to worry about and might forget to schedule a service with us. This is a safe and secure page developed by Jobber. The below infographic details the most important features of the Client Hub.
You'll find that working with Dust Busters is the best decision you'll ever make, whether it's to service your home, office, commercial, retail space, construction site, or residential complex … you can communicate with us with just a few clicks and get the service you deserve.