Driver and cleaner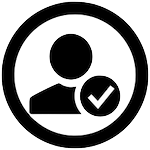 Position Description:
Hiring maids /cleaning position!
Employment type: Full time
Benefits: Paid time off, Paid training, Only work 5 Saturday a year.
Compensation: 140 per day and in 3 month 150 per day plus tips and bonuses. We also pay for any over time.
Dust Busters Is looking to hire cleaning personal immediately.
Both residential and commercial work
Flexible schedule, overtime work available.
Requirements:
Must have license to drive in the USA.
Must be reliable and on time every day.
Able to work a labor job.
Able to start as early as 5:00am
Must focus on details
Experience not required but preferred
Must have a New Jersey license
Bilingual a plus (Spanish and English)
Must have a smartphone
Must be able to use navigation.
Will need to pass background check
Benefits:
Paid on the Job training
Can work full time or part-time.
Flexible schedule
Paid traveling time
Paid time off
Typical start time
5 am
Typical end time
2-4 pm
Schedule
Monday to Fridays
Saturday (by choice for extra hours)
Position Type: Full Time
Position Status: Open
Date Posted: 05/23/2023
End Date: 06/28/2024